The Ghost and the Superman Curse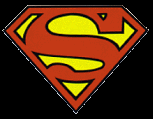 The former estate of actor George Reeves is also allegedly haunted.
Reeves played the part of "Superman" in the 1950's and committed suicide (or was murdered, depending on who you talk to or what you read)
on the night of June 16, 1959 during a party at his home. (Hmph, some party!)
His ghost was reportedly seen by a ten year old boy who wandered onto the property and was scolded for doing so by "Superman".
Another time, while a couple who had just bought the mansion and moved in were having an intimate encounter in the master bedroom, the ghost of George Reeves slowly appeared at the foot of their bed...in full Superman costume, grinned at them and then slowly faded away. They were scared witless and proceeded to get the hell out of the house! (Not a bad idea!)
HOLLYWOOD, California (Variety) -- With Paul Walker the latest to drop out of the running to play the title role in the new "Superman" movie for Warner Bros. (Josh Hartnett turned it down earlier), a question comes to mind:
Isn't this supposed to be the role actors would die for?
Not if you talk to talent agents. Frequently suspicious, they are rarely superstitious -- and yet, some raise the "Curse of Superman" as a reason the Brett Ratner-directed picture seems to be having trouble finding the Man of Steel. What is the curse? While everyone knows of the misfortune that came to paralyze Christopher Reeve, the nervous breakdown suffered by Margot Kidder, her rollover in an SUV in Canada and the multiple sclerosis that struck Richard Pryor and later, his death; many others connected to "Superman" have suffered.
During the filming of "Superman: The Movie", a stuntman, Terry Hill and an electrician, John Bodimeade were both killed.
Kirk Alyn played bit parts and minor supporting roles in several low-budget films before getting his big break playing the title role in the 1948 serial "Superman." But after the serial ended, he failed to sustain a film career and retired to Arizona. George Reeves, who played the role of Superman in a TV series and several movies in the 1950s, was found dead of a single gunshot wound to the head in 1959. The cause of death was listed as suicide, though controversy swirled around the death: Reeves' prints were never found on the gun, and he'd been having an affair with the wife of MGM exec Eddie Mannix. The first cartoon "Superman" was voiced by Bud Collyer from 1941-43. He went on to have a fine career in TV, creating and hosting the game show "To Tell the Truth." But he returned to the role to voice "The New Adventures of Superman" for CBS in 1966 -- and three years later, he was dead of a circulatory ailment. Christopher Reeve developed a pressure wound which became severely infected. He had a heart attack on Oct. 10, 2004, slipped into a coma and passed away at the age of 52.
The Curse Continues? Paul Walker, who was to play the role of Superman/Clark Kent, but dropped out of the production was killed when the Porche Carrera GT being driven by his friend Roger Rodas, struck a light pole at approximately 100 miles per hour on November 30, 2013 at approximately 3:30PM. Both Rodas and Walker were killed instantly.